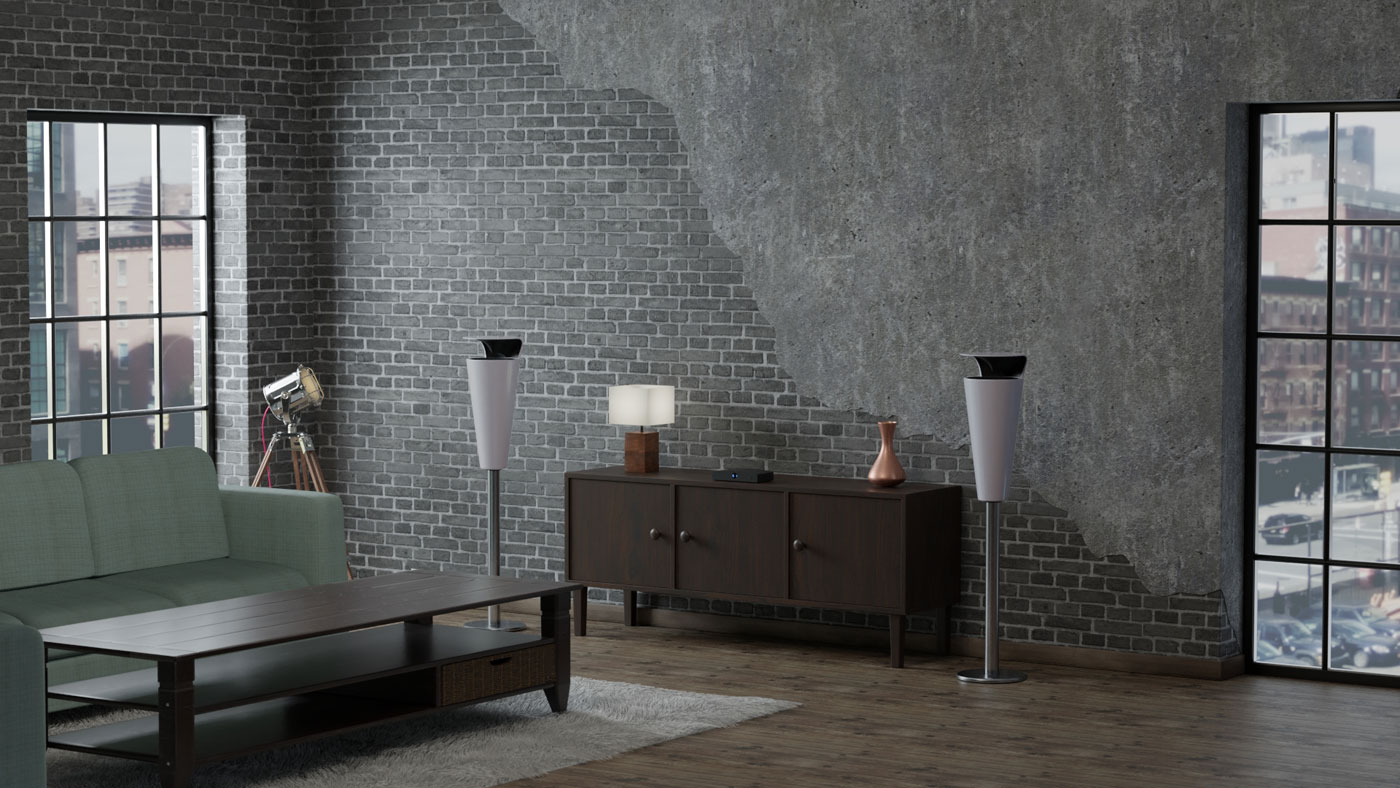 2Sense Cone 65 WireConnect Active Speakers
Unikt design [med] – unik lyd. / Lounge højttaler / mestrer i overraskelse / kamufleret lyd
Træder man ind i et lokale med 2SENSE Cone musiksystem vil man opleve to ting. Først lyd, som dækker hele lokalet. Derefter vil man undre sig over hvor lyden rent faktisk kommer fra.
Dette er filosofien bag 2SENSE Cone højttaler. Unikt design [med] Unik lyd. Højttalernes design er inspireret af damphorn og isvaffeller, som er gjort muligt af 2SENSE Formel B. Det unikke Design får højttalerne til at stå frem i lokalet og på samme tid kamuflere dem.
Deres unikke lyd kommer fra brugen af en skræddersyet SEAS højttalerenhed, der danner Omni Directional lyd. Omni Directional lyd blev brugt meget i 70'erne. Omni Directional lyd bliver produceret ved at have højttalerenheden pege op mod en konus, som spreder lyden ud i 180 grader fra hver højttaler.
Kombinationen af Damphorn designet og Omni Directional lyd giver Cone højtalerne et vintage 70'er look og kommer i alle farver.
"What's in the box"
2 Cone 65 Active Speakers
2 Stainless Steel High Stands in brushed steel finish
1 WireConnect Hub incl. 2 cables from hub to speakers
2Sense Speakers Cone 65
Active Speakers based on WireConnect Technology
Bespoke Moulded Cabinet delivering a stunning hi-res audio experience
Custom made SEAS speaker drivers
Danish Design – made in Denmark