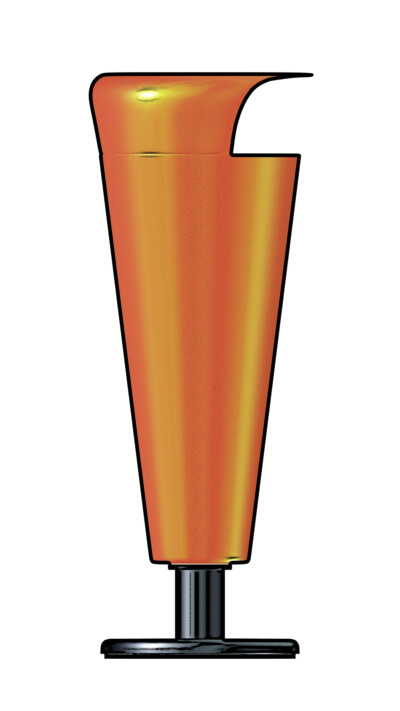 Cone was inspired by both a horn and
ice cream cones. Both shapes great for
distributing sound.
Finish (colour): Gold, Diamond Black, Pearl White, Aubergine, Silver, Grey, Lamborghini Orange, Midnight Blue, Bronze, White.
Colors
Should you require, or are interested in a Bespoke colour for your speakers please contact  2Sense Speakers.
No wrong angles
Share your favourite music perfectly
with everyone in the room. The Cone is
reflecting music from the acoustic lens
in the crown of the cabinet, distributing
the sounds 180o making it
omnidirectional.
• 1 unit. Coax SEAS 6,5" Bass/Midrange with 1" center tweeter
• Connected to in-speaker amplifiers with power to spare
• Omnidirectional sound
• The waveguide spreads the sound 180 degrees
When buying a pair of 2SenseSpeakers, you do not just buy another pair of speakers. It is an entire music system, that has been designed to give you the best possible experience. Learn more about our philosophy.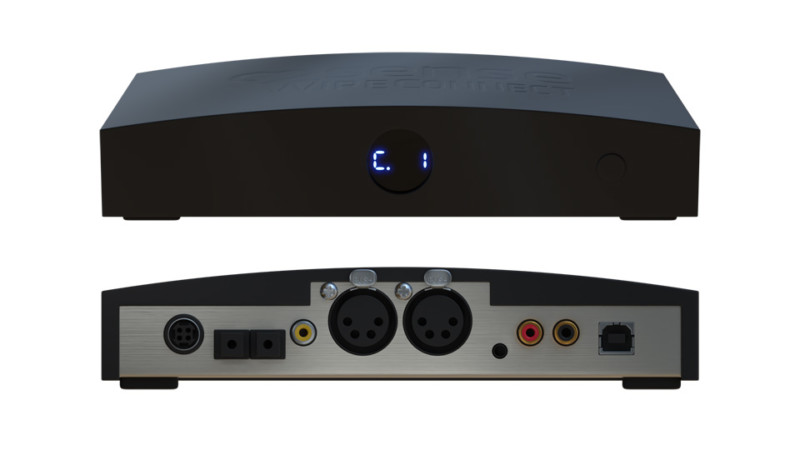 The HUB "Control box with remote control" and WireConnect output
The HUB is the brain in the system. It takes your favorite input sources, and transfers them to the speakers via the included cables.
The HUB is included with every system, and is mandatory to run the music systems.
• Minimalistic design
• Easy operation with the included remote
• The display shows volume and input
• All typical sources can be connected
• 5 inputs – Coax – RCA – Toslink – USB
The hub itself is constructed in a matte black finish from Formel B, with a brushed steel bottom.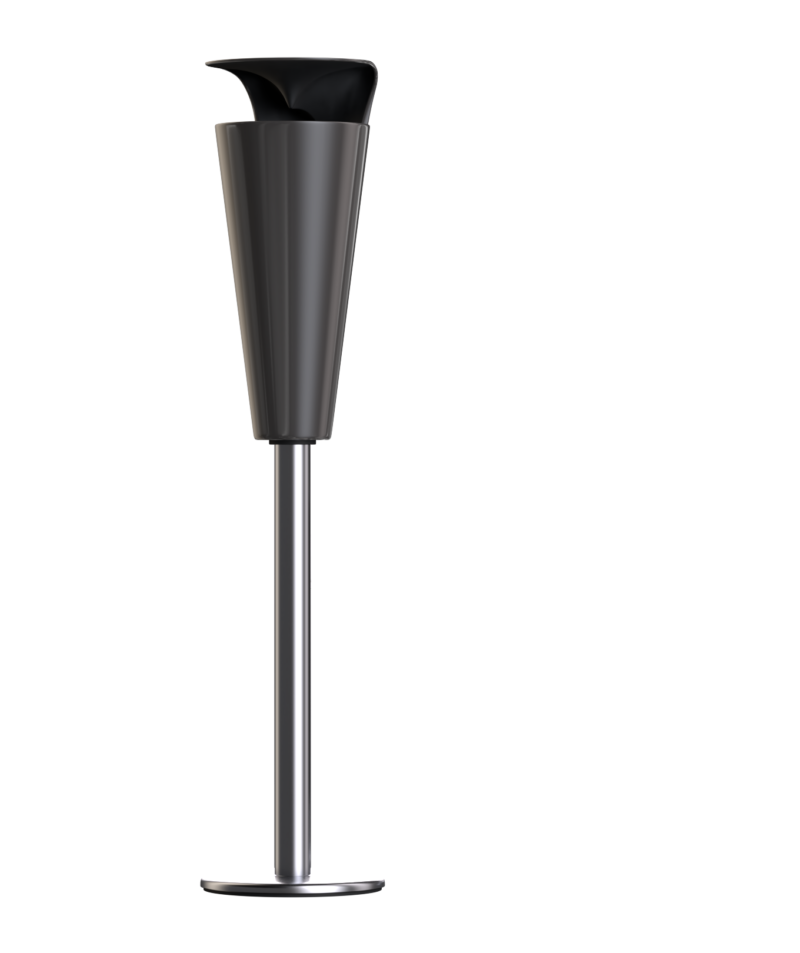 The speakers
• Dimensions: 54 cm X 23 cm Ø.
• Low (high) stand: 64 cm (114 cm)
• Weight: 9 kg. With low (høj) stand: 14 kg. (18 kg.)
Mounting: On low or high stands Stands: Brushed steel
Dimensions (low): Baseplate 230 X 12 mm, tube 130 X 51 mm
Dimensions: (high) Baseplate 250 X 18 mm, tube 600 X 51 mm
Hub:
• Dimensions: H: 4,5 cm, B: 20 cm, D: 12 cm
• Weight: 2 kg