Cone 65
The perfect lounge music system with 180° sound experience
The Music system
Easy plug-and-play
Complete music systems with built in amplifiers controlled by the Hub. We individually fine tune every set of speakers. No need for additional set-up items needed.
Learn more about our philosophy.
DESIGN
The 2SenseSpeakers Cone has its design cues from old school steam horns and the more playful ice cream cone. The speaker unit is concealed in the crown of the cabinet. The minimalistic design is primed with an to share your favourite tunes with the whole room.
The speaker design is perfect for a lounge setting both in looks and sound distribution.
Attract attention or adapt to the surroundings – Complement any aesthetics with one of the Cone's endless lacquer colours.
Colors
Should you require, or are interested in a Bespoke colour for your speakers please contact  2Sense Speakers.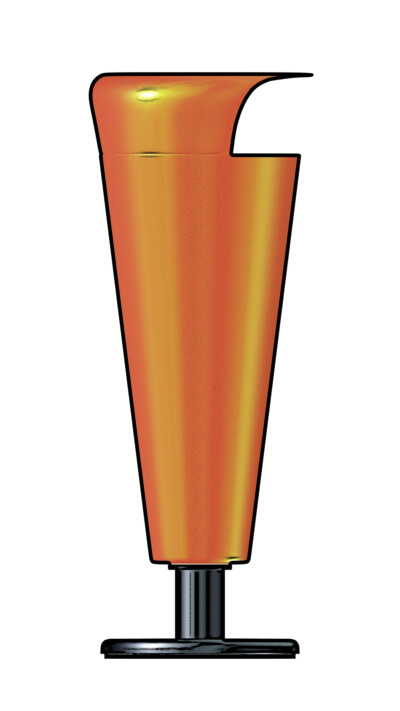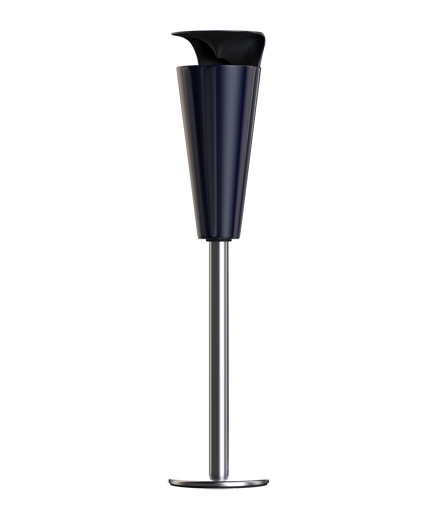 SOUND
Music is meant to be shared. With the Cone sound system everyone is in the best listening position.
With a Coax Seas 6.5" bass/midrange with 1" center tweeter mounted horizontally at the crown of the cabinet the unit plays into an acoustic lens design to reflect and distribute sound 180°.
INPUTS
2Sense Hub
The HUB "Control box with remote control" and WireConnect output
The HUB is the brain in the system. It takes your favorite input sources, and transfers them to the speakers via the included cables.
The HUB is included with every system, and is mandatory to run the music systems.
Minimalistic design
Easy operation with the included remote
The display shows volume and input
All typical sources can be connected
5 inputs – Coax – RCA – Toslink – USB
The hub itself is constructed in a matte black finish from Formel B, with a brushed steel bottom.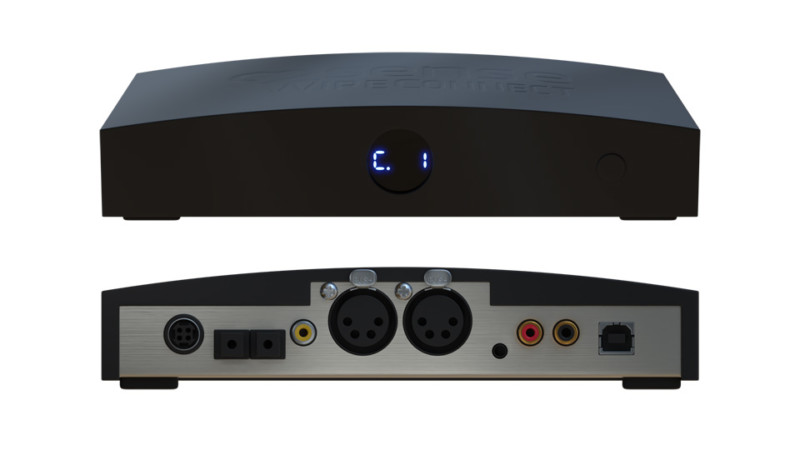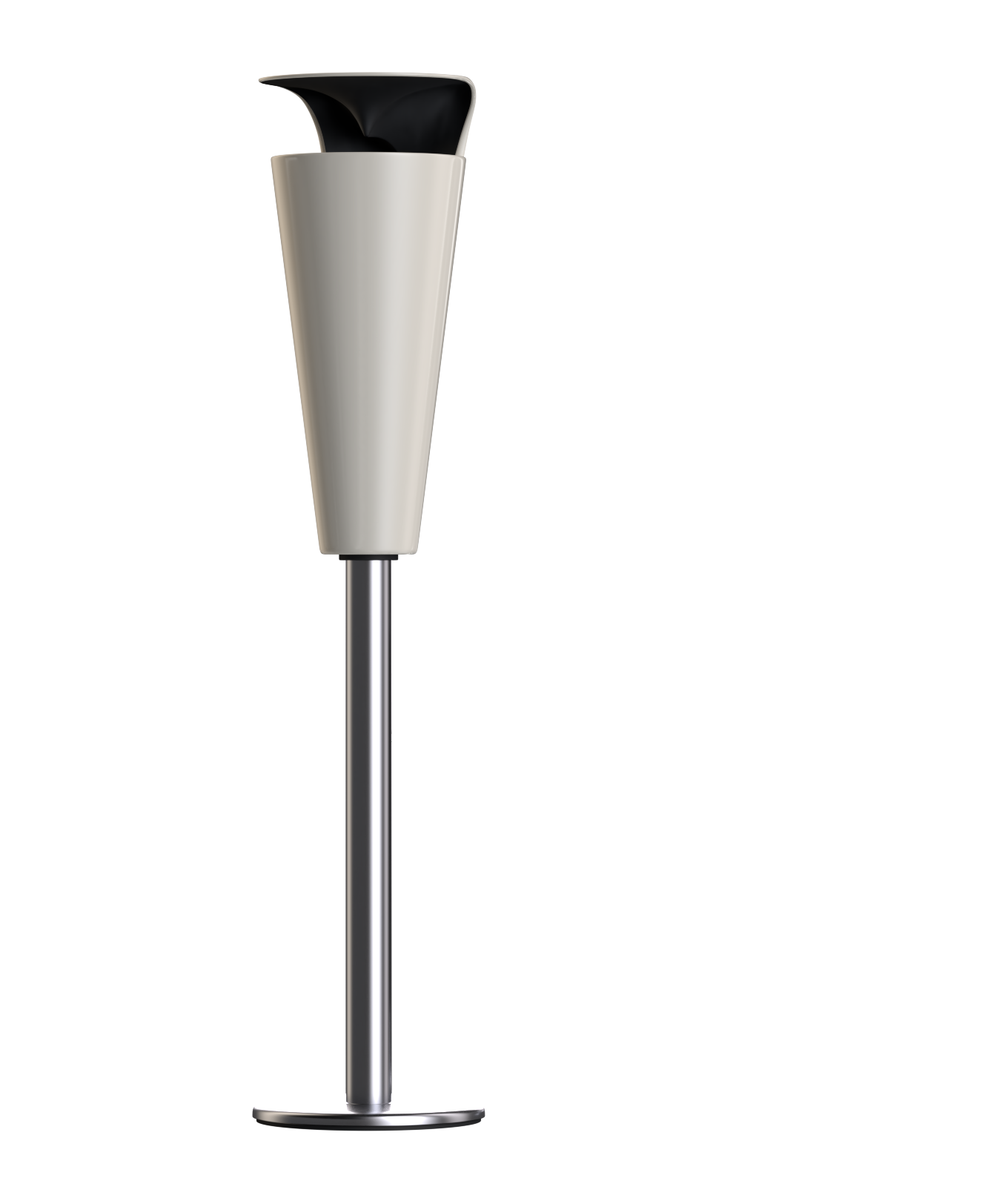 SIZE/MATERIAL
Material
Every 2SenseSpeakers music system is created with the in-house Formel B. The speaker cabinet material is heavy and solid with great dampening properties. This allows us to mould our products into unique shapes, without compromising the acoustic properties of the cabinets.
The colour finish of our cabinets is made with automotive lacquer, opening a world of colours to achieve any desired colour design.
The speaker stands are made from premium grade brushed steel.
The speakers
Dimensions: 54 cm X 23 cm Ø.
Low (high) stand: 64 cm (114 cm)
Weight: 9 kg. With low (høj) stand: 14 kg. (18 kg.)
Mounting: On low or high stands Stands: Brushed steel
Dimensions (low): Baseplate 230 X 12 mm, tube 130 X 51 mm
Dimensions: (high) Baseplate 250 X 18 mm, tube 600 X 51 mm
Hub:
Dimensions: H: 4,5 cm, B: 20 cm, D: 12 cm
Weight: 2 kg
THE MUSIC SYSTEM
2SenseSpeakers provide more than just a pair of speakers, it is an entire music system. Everything needed for your music experience has offered by a pair of speakers and the 2SenseSpeakers Hub.
No more need for additional complicated amplifier and cable choices. Through the integrated amplifier and the five different inputs of the Hub, you can easily connect your turntable, streaming device, pc etc.
Inputs:
C1 – Coax
C2 – Optical 1
C3 – Optical 2
C4 – Analog
C5 – USB
In the box:
2 x Cone Active Speakers
1 x Control HUB
1 x Remote control
2 x WireConnect cables
1 x Power supply Unit
2 x 2Sense Stand